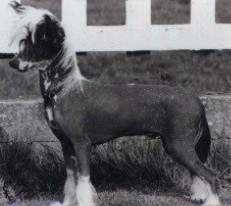 Pirate was born on 30th September 1989. On March 31st 1990, he became the youngest UK Chinese Crested to be awarded a C.C and B.O.B. at the tender age of 6 months & 1 day.
After 23 years he still holds the record.
This has never been equaled or broken.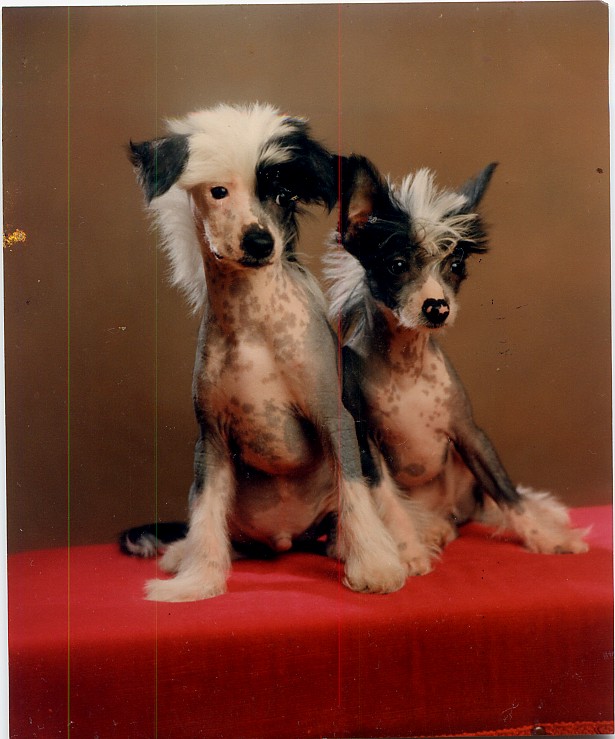 Pirate & litter sister Anna ( Yorcrechi Anna Mai Wong )
aged 12 weeks